Are you looking to do "an honest day's fishin'? Then call the Lyin' Hawaiian Today!
Born in Hawaii, Capt. Tony DelosSantos has over 20 years experience navigating and fishing the waters of the the Florida Keys, Florida Bay and the Everglades National Park...
In this beautiful and relaxing Florida Bay and Everglades setting you will catch Redfish, Snook, Trout, Snapper, Tarpon, Shark and many other exciting species of fish. Using light spinning tackle you will increase the thrill of your experience and have the time of your life.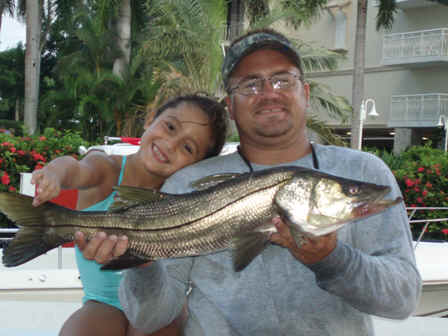 The Lyin' Hawaiian
The Lyin' Hawaiian is docked at the beautiful Marriott Key Largo Bay Beach Resort, located at Mile Marker 104, Bayside. Captain Tony will guide you in a comfortable, 18-ft, 2001 BC by Champion flats boat powered by a 175hp Evinrude E-Tec outboard or a 2007 16-ft Ranger Phantom with a 60hp Yamaha to get you there and back in no time flat with reliability, safety and comfort. Capt. Tony is fully Coast Guard Licensed, equipped and insured...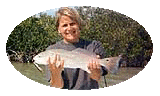 Whether you are 5, 55 or 85 years old, a novice or expert, Capt. Tony has the skill, patience, knowledge, and professionalism to assist you and your family in your fishing encounters.
His knowledge of Florida Keys, Florida Bay and The Florida Everglades bay waters is extensive and impressive, as are his proven skills at "catching" rather than "fishing"...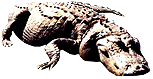 Your Florida Keys fishing experience will involve fishing in the beautiful waters of Florida Bay in the Everglades National Park. Here the pristine wonders of nature abound with the sights sounds of creatures like:
Bald Eagles
Ospreys
American Crocodiles
Alligators
Brown & White Pelicans
Don't forget a camera and lots of film!
Memories!
Don't forget your camera because these are just a few of the exciting things you may stumble upon on your half or full day fishing adventure with Capt. Tony. You will be thoroughly amazed at how beautiful and pristine our "backyard" really is and want to remember it forever...
If you are craving for the fishing trip of a lifetime and the exhilaration of the big catch, Capt. Tony specializes in Shark and Tarpon trips to fill that need. There is nothing like seeing a giant "Silver King" bust on a live bait, with the line screaming from your reel as a big Tarpon jumps out of the water and introduces itself to you...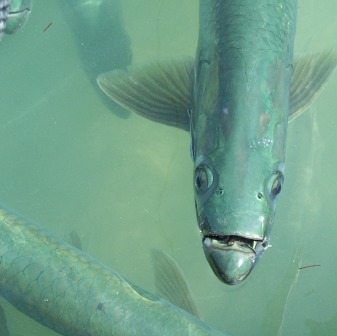 Things to bring on your trip:
Hat & Sunglasses
Plenty of drinking water & some food
Sunblock
Camera (with lots of film!)
Capt. Tony provides the thrills!
Lyin' Hawaiian Charters